This week I learned about the hiring process. There were several aspects about the hiring process that was familiar with but it takes certain steps in order to perform a successful interview. A successful interview involves several people including HR, coworkers, and other leadership. It also involves having a set of questions (many behavioral based) prepared before the interview in order to draw out the characteristics you are looking for in a new employee. Its important to set the criteria for what you may be looking for in candidates as well.
Working with our group this week we discussed two candidates for a position and some questions to ask a person who does hiring. It was good to discuss and explore as a group. I feel that working together as a team brings a variety of perspectives and helps each of us through the thought process on how to select the best candidate. Discussing the questions to ask a hiring manager was good as well to get a comprehensive approach to whats good practice for those who do a lot of hiring.
The information we covered in this weeks discussion will be helpful to me if I ever conduct and interview in the future, or if I get asked to help out with one. Its also good information for myself for one who will most likely interview for various positions in my future.
As I have interview for various positions in my professional career I can see the importance of both interviewers and interviewees being prepared for the interview process. An interviewer needs to be prepared in order to remain professional and be able to properly evaluate and select the right candidate for the needed job position.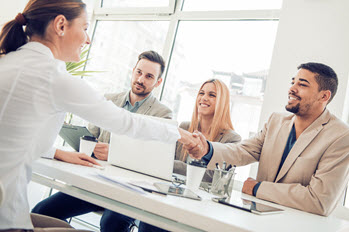 www.purdueglobal.edu